ReVerberation | 2019
ReVerberation is a festival of community voices set to bring members, artists and advocates from communities from across the Bay Area to share personal stories and experiences.
Featuring poetry, song, dance, workshops, visual media and more, guests and audience members are invited to listen to perspectives both relatable and unfamiliar. Our hopes are that something seen or heard will inspire discussion and though that will reverberate long after the festival closes.
2019's festival brought incredible talent and stories to Spreckels Performing Arts Center. Thank you for everyone who participated, supported and opened yourself to the experience. We hope to see you next year at ReVerberation 2020!
Thanks for joining us at ReVerberation!
Check out some of the images from this year!
Included Artists / Performances
Jamie DeWolf is a writer, performer, film director, teaching artist, show producer and circus ringmaster from Oakland, California. Known for his fast-paced mix of stand up, theater, and hip hop with a style called "over-the-top, raw, and raucous" with "moving, intense verse," DeWolf "brings that same inimitable, avant-garde style to everything he does."
He's been awarded "Performer of the Year" by NPR's Snap Judgment and was a featured performer on HBO's Def Poetry Jam, 60 Minutes, UPN, BBC, Vice, NBC and CBS. DeWolf premiered two stories for Snap Judgment Live, The Girl in the Hallway (about the disappearance of his neighbor Xiana Fairchild) and Exit Interview (a story of surviving suicide), were regarded as two of the most powerful stories ever featured on the show and were both picked up by UpWorthy. Voted "Best Poet" of the Bay Area by the East Bay Express two years in a row, Jamie is also a mentor for Youth Speaks, the nation's leading presenter of Spoken Word education. He coached their slam team of young poets to the Brave New Voices Finals on HBO in an event hosted by Common and Rosario Dawson. He's performed and lead writing workshops at over 130 universities, high schools and juvenile detention centers across the U.S, and hosted the first-ever slam poetry competition for inmates at San Quentin Penitentiary.
DRE aka DUKE THE BOSSMAN was born and raised in East Oakland, Ca. and is a graduate of Skyline High Schools. He started competing in poetry slam at the age of 14, with his first slam performance at Tourettes without Regrets. He competed in the Youth Speaks Slam until he found The Berkeley Poetry Slam. He started hosting the Berkeley Slam in 2007 where he meet producer Kelleth Chin who offered Duke a record deal. In 2008 his band The High Decibels placed #3 on CMJ top 200 Hip-Hop Charts. That gained the attention of Riptide Music Group in Hollywood, Ca who offered them an exclusive licensing deal. Since then Duke has had his music placed in blockbuster movies such as Ted, Cabin In The Woods, and Central Intelligence. His music has been placed in dozens of TV shows including Blunt Talk, Shameless, Broad City and many more. Currently Duke is a new father, releasing new music, and is a cast member of The Darling Clementines Burlesque show, Co-Founder of Digital Storytellers Non-Profit, Co-Producer/Host of The Oakland Poetry Slam and a member of the one and only Tourettes Without Regrets Crew. You can find his music on Itunes, Amazon, and Spotify. The High Decibels and his most recent album Color Me Black was produced by The Rondo Brothers of Handsome Boy Modeling School and Foster the People.
Quenby Dolgushkin (Superbloom) is a North Bay Area performance artist. They are a graduate of Dell Arte International School of Physical Theater and have worked with the experimental and social justice driven theater group, The Imaginists in Santa Rosa for over 10 years. Their performance art often centers around identity, cycles of life and death, and gender roles. The piece they are showing tonight, titled This Skin, is a movement based exploration through mask, a sculptural garment and music of what it is to have a body, the dichotomy of wanting to be seen, the need to hide and seeing yourself differently than others see you.
Tom Beland is a comic book artist/writer best known for his autobiographical comic series True Story Swear To God.
Beland is from Napa Valley, California, where he used to work as a cartoonist for a local newspaper.
Beland has also worked in other comics. He is the creator of the iconic Black Panther 'That's Me' variant cover, and he also wrote a Fantastic Four miniseries where the heroes come to Puerto Rico to investigate the mystery of the Chupacabra. In 2014, he wrote and drew a graphic novel for IDW called Chicacabra, about a girl (inspired by his wife) who get's a Chupacabra merged with her body. Chicacabra is currently being adapted for a television series.
Veronica a.k.a. 'Titus Androgynous' is a writer, musician, professional drag performer, and someone who didn't see A Star Is Born. She lives and works in San Francisco if for no other reason than to be able to tell off pretentious people at parties that insist "literally" every artist is gone. She does not get invited to a lot of parties.
Working in both the worlds of theater and writing, Veronica loves to create pieces that play with the roles, actions, and words that get attached to identity. She is part of the premiere drag troupe Drunk Drag Broadway and is playing Tracy in their upcoming show of Hairspray at Oasis in San Francisco.
Veronica writes for long running community newspaper The Potrero View and is the co-founder of Back Row Cinema, an alternative women-run film site. Her screenplays have been finalists in the LA Live Film Festival (Film Fest LA) and the South Carolina Underground Film Festival. She's excited to perform an original piece that delves into three of her favorite topics: gender roles, physical comedy, and dick punches.
Wonder Dave is a comedian and writer from Minneapolis, MN, now living in Northern California. He has toured the country performing at colleges, cabarets, sci-fi and comic conventions, burlesque shows, strip clubs and bowling alleys. He has been featured on the Risk Podcast, Las Culturistas Podcast and is a regular debater on the comedy debate podcast Nerd Rage: The Great Debates. Listen at nerdragepodcast.com His writing has been appeared in several publications including; the UK Guardian, 7x7 Magazine, SF Weekly, and Shit Creek review. Find him online at WonderDave.org and @teamwonderdave on social media.
Maya Khosla is the Poet Laureate of Sonoma County (2018-2020). A field-based biologist and a writer, Maya's concerns for the natural world have led her through the wild, to the page and to the screen. She is currently working to assess the forests and rivers of California.
Rob Reich has performed in concert halls, circus tents, dance clubs, and chapels. This breadth of experience has made him a foremost performer and composer in the Bay Area. Reich's music defies genre, combining strong melodic ideas, rhythmic drive, and a spirit of irreverence and experimentation. His many musical projects include serving as long-time musical director for Circus Bella. Reich recently released an album of original swing music, "Swings Left". He's also known for his work with Tin Hat & Gaucho. Rob will be joined on stage with Schuyler Karr and Wolf Quigg. More info at www.robreich.com
Rebelle Rouser is a storyteller, spinner of yarns, and weaver of threads, who works with the medium of dance theater to speak her truth. A Bay Area based performer, she is proud to have worked with Cabaret de Caliente, where she got her start, and North Bay Cabaret. Rebelle Rouser is the producer of The Red Thread, a multi-media theatrical dance experience that gives performers an uncensored platform to express their truth. Providing a respectful performance space for free creative expression and authentic sharing is her passion.
Michal Victoria is a performance artist, actor, writer, and activist originally from New York and transplanted to the Bay Area. She studied vaudeville and dance at Charles Lowe's School of Theatrical Arts in Carnegie Hall and studied for four years at the Neighborhood Playhouse School of Theatre in Manhattan. At 16 she was awarded the New York City Award for Excellence in Creative Writing by Pulitzer Prize-winning author, Frank McCourt. Michal has acted and sang in San Francisco City Summer Opera's production of Lost in the Stars, Shakespeare in the Park, acted in several local films, played percussion and sang in a local band for 11 years, does occasional stand-up, and has been writing since she was 6 years old. Her struggles with debilitating chronic illness and severe childhood abuse left her bedridden for more than half her life and she is presently working on a solo show where she comes out with her story for the first time and confronts the taboos of speaking out about abuse, mental and physical illness, suicide, death, and poverty. And she's funny too.
With her sweet, smooth soprano and positive, uplifting lyrics, Sonoma County local, Cricket sets toes tapping as she reaches into your soul with lyrics that grab hold of the heart and don't let go. Her original folk, Americana, inspirational and positive folk draws from timeless singer songwriters such as Joni Mitchell, Sarah McLauglin and Cat Stevens.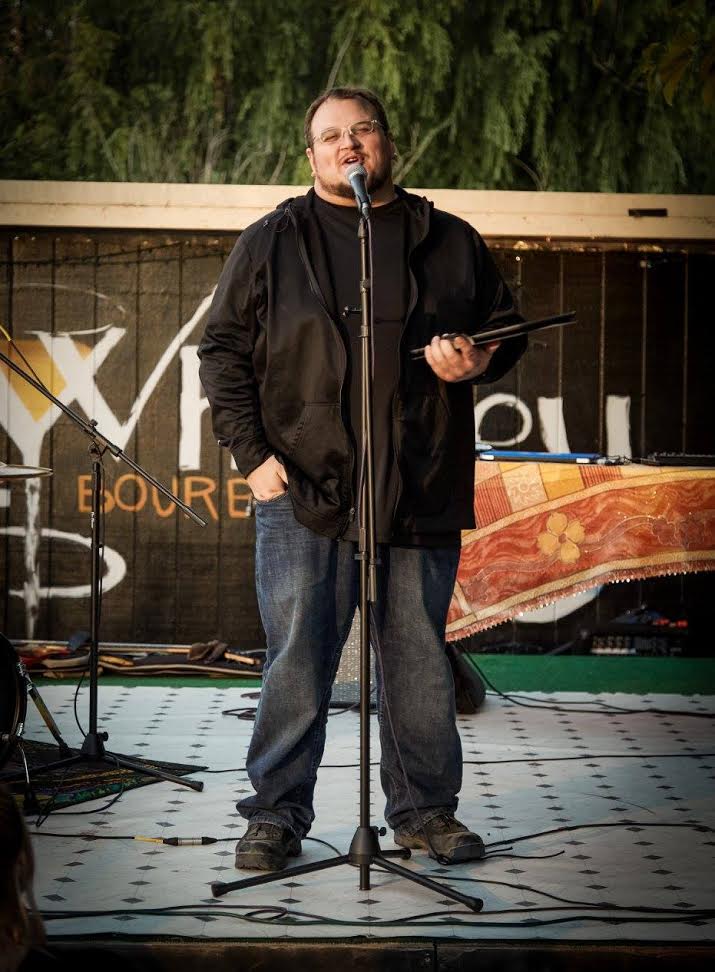 Adam Aragon is a poet, comedian, improvisor, writer, blogger and actor from Sonoma County. He's help found two local improv troupes most recently "The Gentlemen Basterds" and he's performed all around the Bay Area doing slam poetry, stand-up comedy, and improv for the last 15 years. He's performed most recently at "North Bay Cabaret" and "Tourettes Without Regrets" doing comedy and poetry. A varied performer who refuses to be put into a single box. Here today to share a meaningful piece of poetry.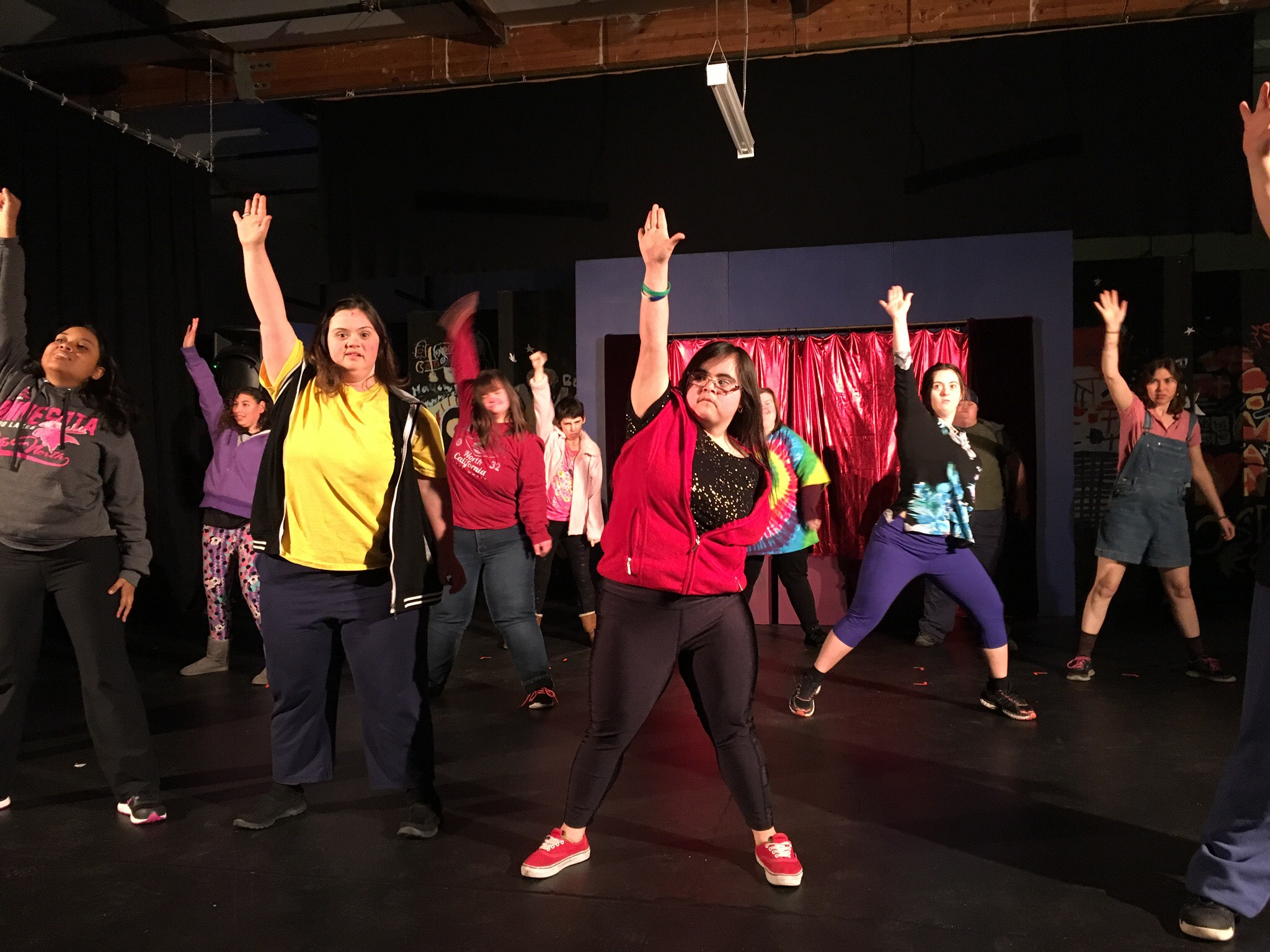 Alchemia presents THIS IS ME. A celebration of personal empowerment, identity & self expression. This collaborative piece is choreographed to the song "This Is Me" from the popular blockbuster "the Greatest Showman." The artists at Alchemia chose this song because they feel they can resonate with the positive and inspiring message while also sharing their own story of overcoming tribulations. By combining live singing (Devon Perkins) with our talented ensemble of dancers, we strive to bring light to anyone who feels held back by the judgements of others and to encourage all to persevere through hardships so we can all reach a place of self-acceptance and celebration.
Phoebe Hastings is a self-taught banjo player, singer, song-writer and comedian having performed all across Sonoma County, most recently at 6th Street Playhouse with the comedy group The Gentlemen Bastards. She began playing the banjo in 2005 and performing in 2012. Writing from a place of authenticity is one of Phoebe's great joys in life. Bringing the inner world of emotions to life through music is at the heart and soul of Phoebe's song-writing. Check out Phoebehastingsmusic.com for more of Phoebe's music and writings.
Tubbs Fire Recovery Oral Histories
Local actors will be giving voice to the real stories of two undocumented immigrants living in Coffey Park at the time of the Tubbs fire, and how they experienced the recovery. The script is verbatim oral historical testimony as recorded by The Response Podcast team. Their stories highlight central struggles of the immigrant community and how they work together to overcome prejudice and disaster.
The Response is a new podcast documentary series exploring the remarkable communities that arise in the aftermath of natural disasters. Spanning the globe, each episode takes a deep dive into a unique location to uncover the remarkable stories that are hidden just beneath the surface of extraordinary events.
Ask and Tell - Gay Veterans Speak Out
Local actors will be giving voice to the real stories of two gay veterans from Santa Rosa and San Francisco. The script is verbatim oral historical testimony as recorded by Professor Steve Estes at Sonoma State University. The two people share similar struggles and experiences, yet different perspectives and worldview. These are two compelling stories of confronting self-denial and systemic bigotry against the backdrop of self-sacrifice in service of country.
Ask and Tell is an important compilation more than 50 interviews with gay and lesbian veterans, offering Americans a new understanding of the value of all the men and women who serve and protect them.
Interactive Mobile History Museum
Two "Mobile Interactive History Museums" from Listening for a Change will be in the lobby! These two touch-screen kiosks allow audience members to observe oral historical videos of Sonoma County residents telling their own stories as they recover from the fires, as they face discrimination, and as they fight to build lives and families.
In our fast-paced society, we infrequently take the time to know and see the people in our community and workplaces, which often breeds suspicion, stereotyping, and other-izing. Listening for a Change uses oral history interviewing as a tool for community members to listen and more effectively engage others across ethnic, religious, sexual, class, generational, language, and geographic barriers. All video interviews can be viewed on the Listening for a Change website in the gallery.
Visual and written art will be displayed in the lobby by members of the SRJC Second Chance club.
Second Chance is both a student club and a Student Services Program that provides support and resources for formerly incarcerated students. Regardless of how long you were inside, or where you have been in the justice system (prison, jail, juvenile hall, etc.), you will find a home on campus and a place of belonging in Second Chance.